How to Decorate A Cake With Ribbon
Ribbons are a great way to add that finishing touch to your celebration cake. You can add them to each cake layer, or to the cake board to compliment your theme.
We like to start by wrapping our ribbons around the base of each layer of the cake, ideally using between a 25mm and 38mm width ribbon. This gives us a good starting point on the decorating of the cake using the ribbon. If you have any other decorations, such as fondant figures, or crystals, now is the time to add them onto the cake.
Alternatively, we like to create a ribbon waterfall, with strands of the ribbons falling between each layer of the cake. This is simple to create, carefully cut your lengths of ribbon to match the length of your cake, allowing extra length for draping. Starting at the top, secure your ribbon using sugar paste, and drape your ribbon down the cake, with the strand sitting on each layer. Continue building up the strands, until you have a waterfall effect with the ribbons draping down the side of the cake.
You can also make gorgeous roses out of ribbon and attach them to the cake to add that extra special touch. You can find the blog on how to make the roses here. The roses are very easy to make, and look stunning attached to any wedding or celebration cake.
At Ribbonly we have plenty of ribbons that are perfect for cake decorating, our single sided satin in 15mm is ideal for wrapping around a cake board. We also have lots of funky printed ribbons, such as mermaid ribbons and leopard ribbons which are great to add some fun to any celebration cake.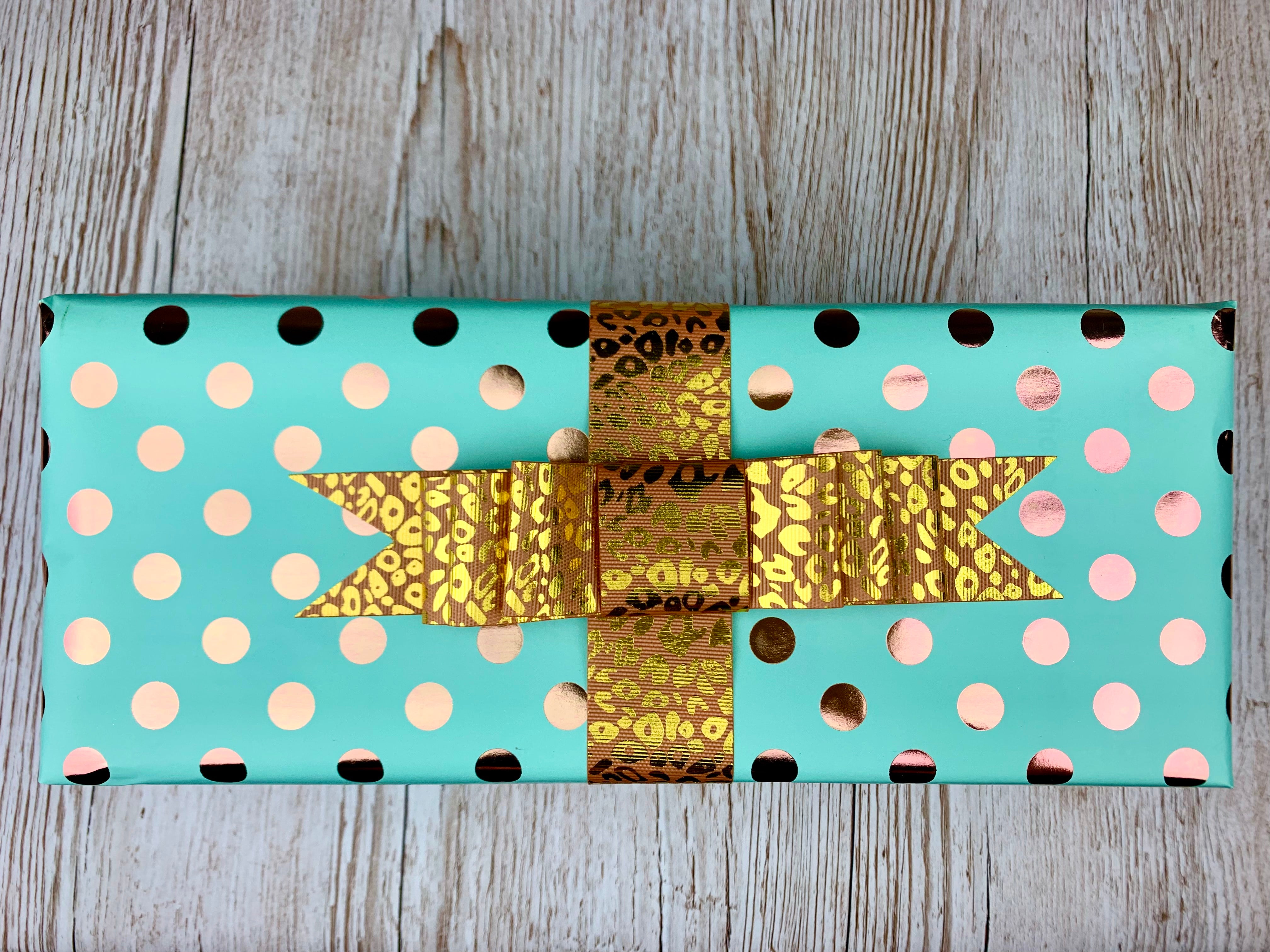 This tailored bow is super quick to make and looks great on your gifts. Gather together your ribbon (we've used our Leopard Copper Grosgrain in 38mm), a ruler and some glue (we used fabric glue, b...
Read more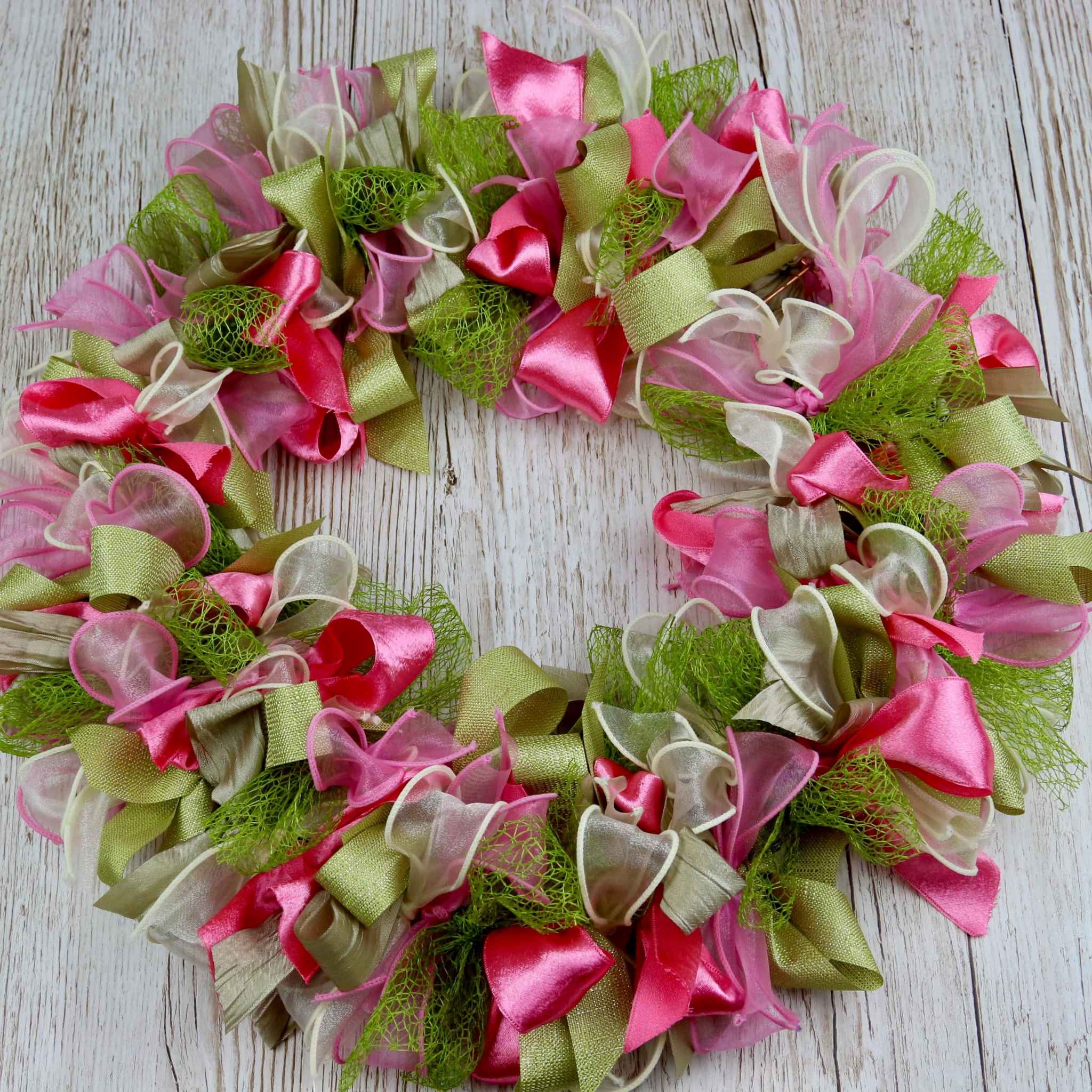 How to create your own Ribbon Wreath Kit
If you can tie a shoe lace, you can create and craft your very own ribbon wreath, yes it's that easy! All you need to do is simply follow this link (click here) to view our handmade, build your ow...
Read more