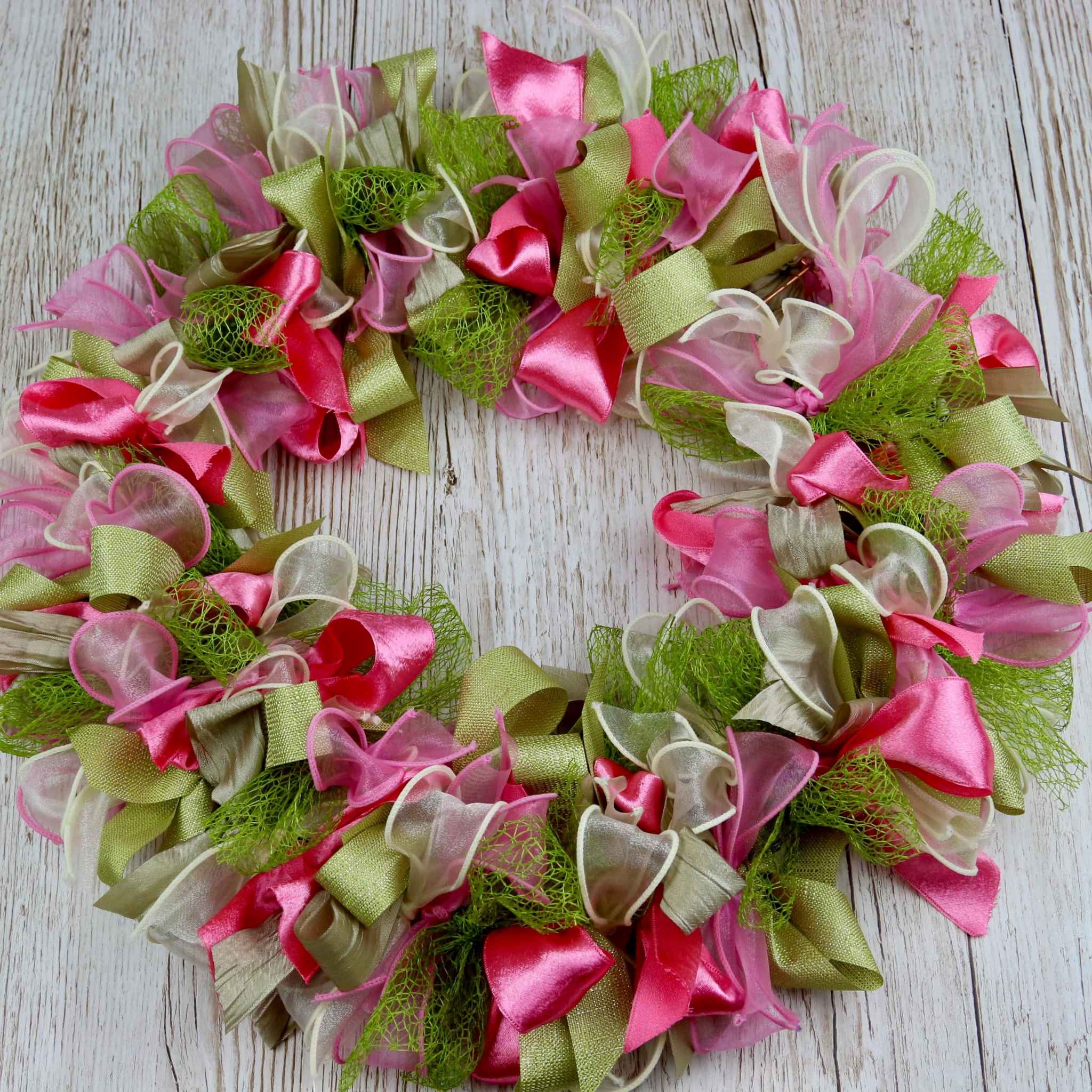 How to create your own Ribbon Wreath Kit
If you can tie a shoe lace, you can create and craft your very own ribbon wreath, yes it's that easy! All you need to do is simply follow this link (click here) to view our handmade, build your own Wreath Kit Section.
From there, you will follow two steps to creating your own, personalised ribbon wreath kit. Firstly, you will start with selecting your wreath ring, and this decision is completely up to you. Whether you would like a standard circular wreath ring (12" or 18") or opt for something slightly different, they all provide the perfect base for crafting a beautiful ribbon wreath.
Secondly, the fun part. You have all the control in choosing as many different types of ribbon as you would like. For the 12" wreath rings, we recommend choosing at least 5 ribbon selections from the list (as each selection is 10-metres in length) as you will need a minimum of 50-metres to complete your ribbon wreath. This will give you good coverage across the ribbon wreath and ensure you have good visual depth of the result.
For an 18" wreath-ring, we recommend using slightly more ribbon choices (so select 8 ribbons instead of 5 ribbons) to get a total of approximately 80-metres to complete your ribbon wreath. This will achieve the same effect as the smaller wreath with another good, visual depth.
Finally, you will confirm your choices of wreath ring and accompanying ribbons, and then you leave it all to us to pool your choices into a ribbon wreath kit and make ready for dispatch to you. Each personalised ribbon wreath kit will come with our comprehensive instructions on how to create and get the most out of your ribbon creation. 
To get started with your own ribbon wreath kit, simply click here to view our Build your own Wreath Kit Section.
At home, in order to create your ribbon wreath kit, we recommend that you have the following items at home in order to assist you:
Pair of Scissors
Tape measure or Ruler
A sense of adventure!
If you get stuck, or would like further visual instructions, feel free to check out our Ribbonly YouTube page (click here) for various video instructions on creating your own ribbon wreath.
Happy crafting!
How to Decorate A Cake With Ribbon
Ribbons are a great way to add that finishing touch to your celebration cake. You can add them to each cake layer, or to the cake board to compliment your theme. We like to start by wrapping our ri...
Read more