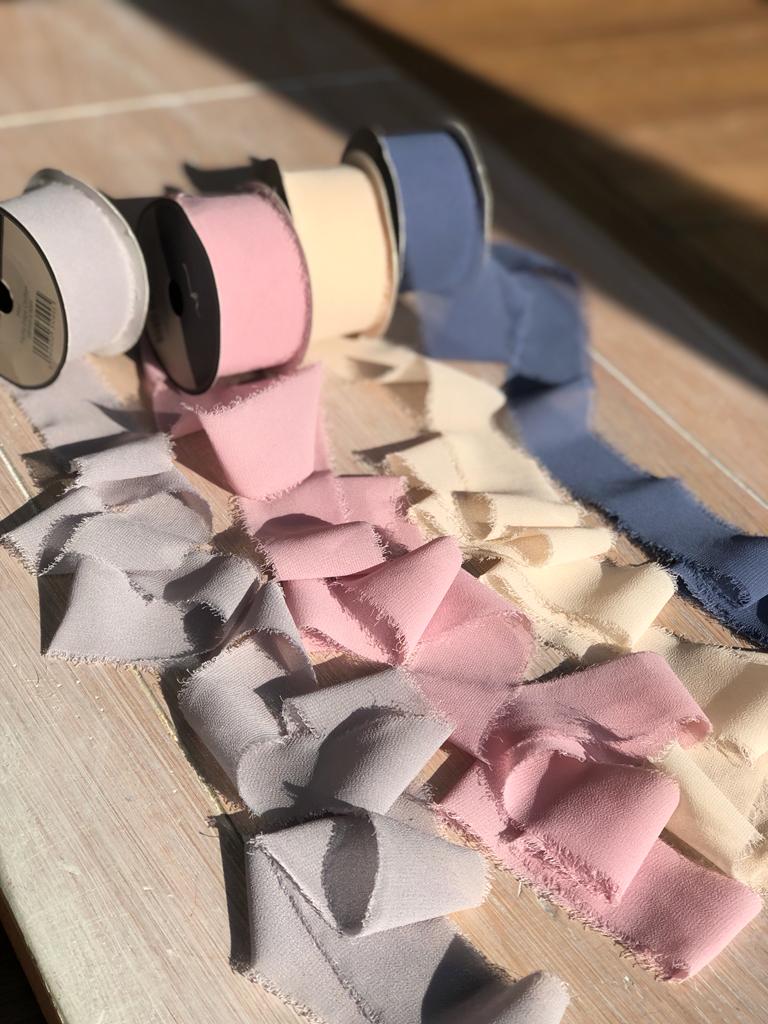 How to use Chiffon Ribbon
Chiffon ribbon is the in ribbon for this season ahead, it's the perfect ribbon for weddings, bohemian style parties or dreamy floristry arranging. This ribbon is going to be everywhere this summer. With 5 beautiful colours to choose from, we are going to give you some inspiration on how to style these ribbons. 
1) Floristry Arrangements 
Chiffon ribbons look beautiful hanging from a bouquet of flowers, even dried flowers are a great accompaniment for this soft and elegant ribbon. We recommend adding our gorgeous organza ribbon in twinkle to help lift the chiffon ribbon and add extra dimension.
2) Table Arrangements
Add some foliage, real of fake, and intertwine some chiffon ribbon between the branches. Due to the delicate nature of this ribbon, it falls beautifully creating a stunning rustic effect across your table setting. Perfect for wedding decorations and birthday celebrations.
2) Wedding Cake
Add this chiffon ribbon to your wedding cake, we've delicately draped ours between the cake layers to create this rustic effect. Ribbon is a great affordable way to dress up a basic wedding cake making it look very expensive. 
Use chiffon ribbon to make this gorgeous ribbon chandelier, perfect for a garden party of wedding decoration. This ribbon chandelier is very easy to make, check out this blog link here to learn how to make it. We used the chiffon along side our crushed satin ribbon, organza ribbon and satin ribbon.
Ribbon Chandeliers are the perfect way to add some DIY glamour to your special event. This chandelier is so easy to make and is inexpensive compared to party decorations you can buy on the shelf, p...
Read more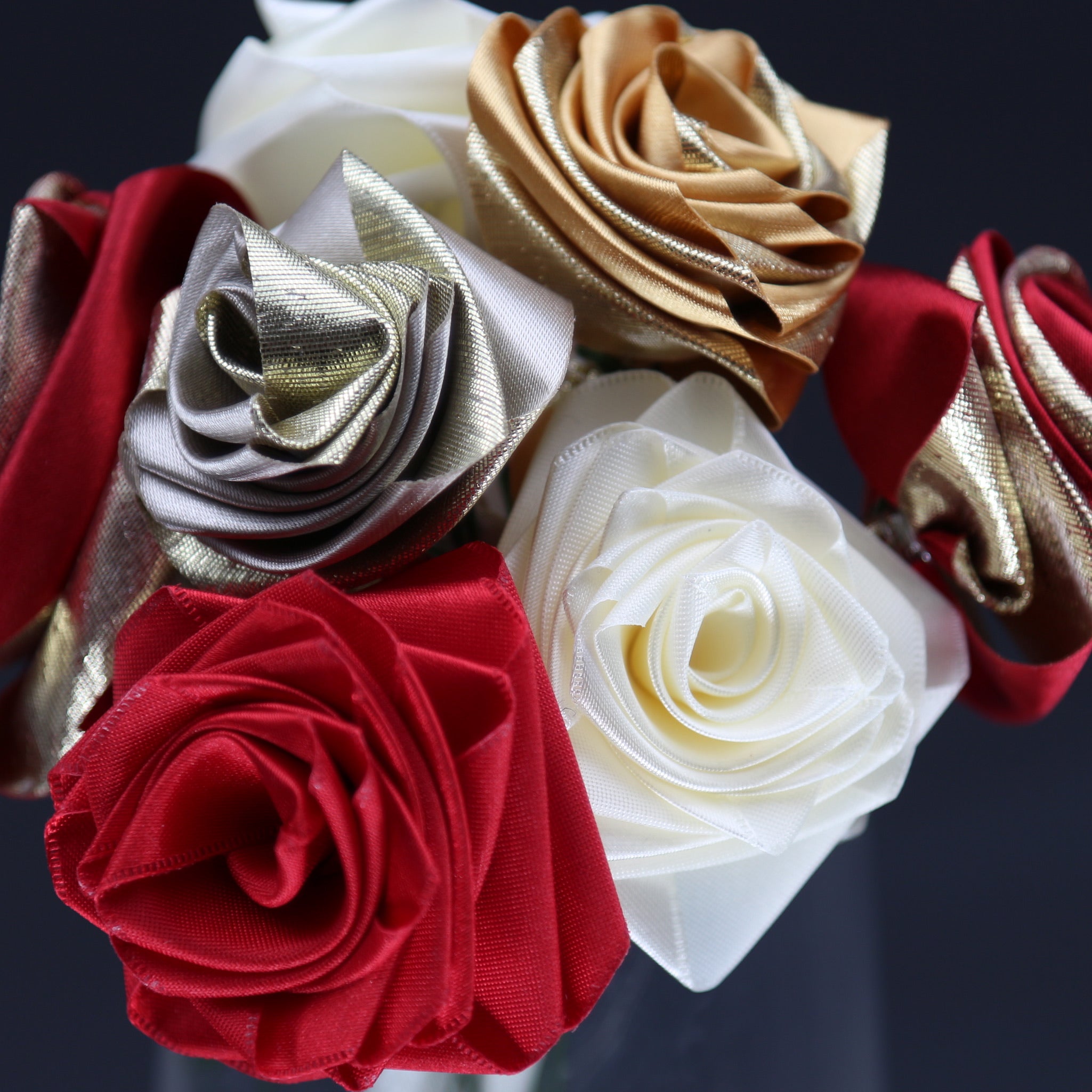 How to Make Roses out of Ribbon
                  How to Make a Beautiful Rose with Ribbon. Cut a length of ribbon to approximately 80cms. Single Sided Satin 25mm, Double Sided Foil 25mm or our Metallic Yarn Linen work best for ...
Read more